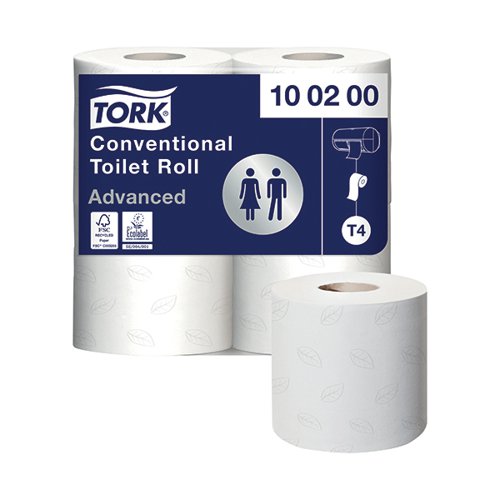 Plenty of Stock!
Manufacturer SCA
Manufacturer Ref 100200
Suitable for use in conventional dispensing systems
2-ply tissue
Embossed for comfort
200 sheets per roll
4 roll packs
Pack of 36
Description
These high quality Tork toilet rolls are suitable for all washrooms with 200 sheets of absorbent 2-ply white paper per roll. The embossed paper is soft for improved comfort in use and the rolls can be used with standard toilet roll dispensers for easy access. This bulk pack contains 36 rolls for long lasting use.
Specifications
Biodegradable Information